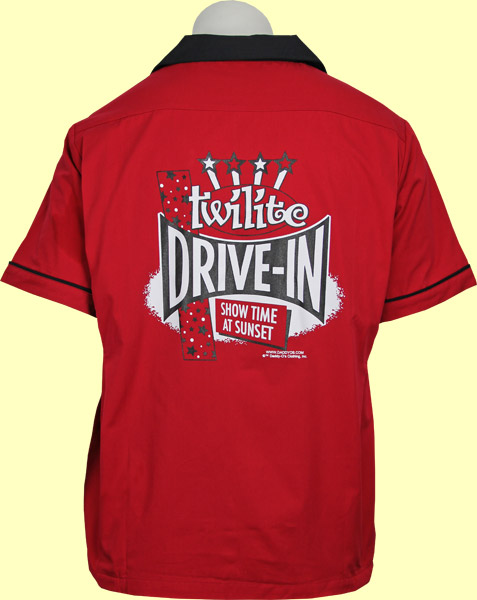 BACK
Return To Bowling Shirts

This shirt features a high quality 2 color retro inspired print for "Twilite Drive-In". The shirt features a red body with black piping on sleeves and pocket, black collar and black pleats/vents down both sides of the back.

The shirt is made from a soft cotton/polyester twill.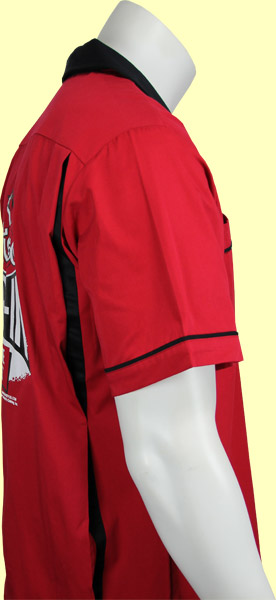 SIDE