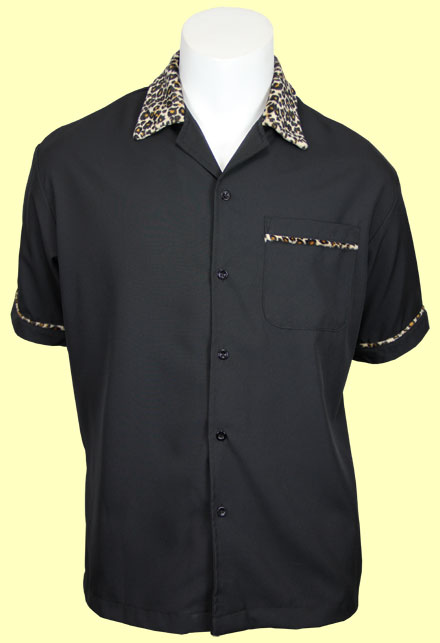 Front
Return To Bowling Shirts

Made in the USA! When it comes to this style of shirt, you do not see that very often. We are all about producing high quality shirts at a low price and keeping the manufacturing here in the USA.

This shirt is produced from a textured polyester. It certainly doesn't look or feel like any Polyester that you have seen or felt before. It offers moisture wicking as well as UV protection. It will definitely breathe well and still look nice without being a high maintenance garment. The accent fabric for this shirt is a leopard faux fur with a fur like feel. The shirt features one front chest pocket with accent fabric, accent fabric piping on the sleeves, accent fabric on the collar and accent fabric in both back side vents. A nice subtle touch is a spare button sewn onto the care label.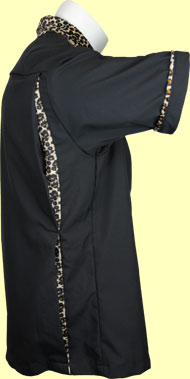 SIDE